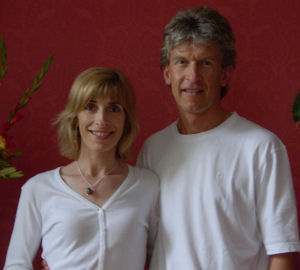 Hi Everyone!
Just a quick letter to wish you all a merry Christmas season, and to say what's been happening here.
Concerts
Although I'm not doing quite as many these days, I have still had some great nights over the summer and autumn. I was guest singer at the Glasgow and Edinburgh Praise Gathering events, which I loved. In October a huge highlight was singing in a church in California with both my boys Taylor and Harrison playing drums and guitar along with me!
In November I had a great week-end of events in London- it's such a joy to have built up great friendships over the years with people who have put on concerts for me, and in London I get to stay with and see fantastic friends !
Schools Work
I still am very much involved in musical and spiritual input in 3 schools here in Perth. Next week, in the Kinnoull Primary end of term service, I have a record breaking 26 guitar-playing girls , and 17 boys all playing together, plus a choir and several soloists and quartets! In Perth High School next Thursday I'm involved in putting together 5               40 minute Christmas assemblies in a row– to 300 kids at a time — quite a challenge, but it really works , combining musical performances and a powerful visiting speaker—this year it's Gordon Thompson from Drumchapel Baptist Church.
2012
On January 6th, I'm heading back to California for three week-ends of church engagements, then through February, March and April, I'm combining schools and church stuff here at home with a series of concerts round the UK and Ireland. A full list of these is at the end of this letter. I had hoped to have had a new recording out in time for the tour, but it just hasn't come together in time. I will try out some of the new songs on the dates, however, and hopefully record again sometime in 2012.
Family
Carol is still working in the church nursery three mornings a week, and continuing to handle the admin for sending out CDs etc, which is much quieter than it was , but still important! All our material is now downloadable from the littlemistymusic website, if you weren't aware—-Taylor has left school, and is at college doing sound engineering. Harrison is in the big exam year at school [ 5th year], and doing well academically. Both of them are very serious about giving full-time music a go, at least for the next few years. Along with singer Kitty Hall, they form a band called Whigs and Rakes [ try googling them ] , which is beginning to make waves on the Scottish music scene. They have just recorded and released a full blown album — we just have to wait and see what happens now!!
So, have a great holiday when it comes, and thanks again for your friendship over the years!
Ian White.